Joewell Around the World
---
Joewell is a global Japanese brand which has been exported from 1970s. Joewell is available in more than 50 countries and can be found at exhibitions around the world.
Joewell Hairstylists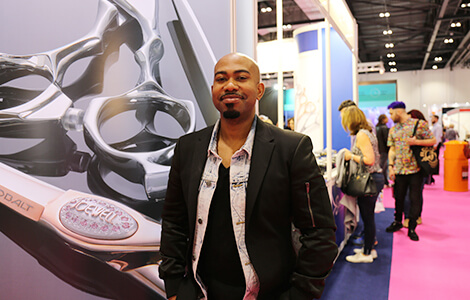 Chris Foster
United Kingdom
Hair By Chris Foster
"I use Joewell scissors because I believe that they are the best quality product on the market. They give a great amount of comfort."
WEB Site
Watch Videos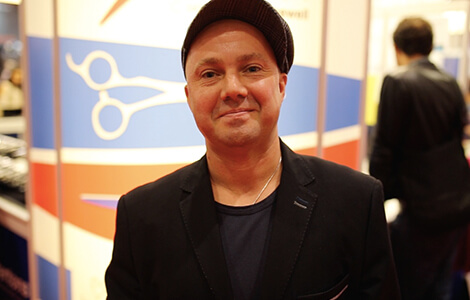 Phil Collins
United Kingdom
The Establishment Hairdressing
"I've been using them for the past 20 years, and the blades are always really, really, sharp. They are quality scissors. The weight is fantastic, the whole design, and I think when you are using them on a daily basis they last for such a long time. They're fantastic, they are my favorite scissor, and I would never use anything else."
WEB Site
Watch Videos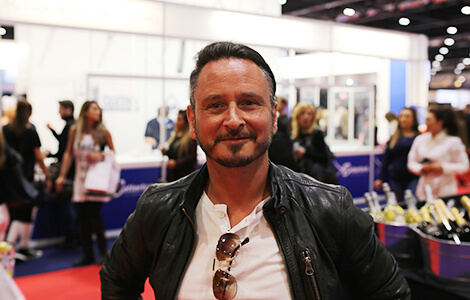 Joe Sorce
United Kingdom
Alan d Hairdressing
"I've been a hairdresser for the past 25 years, and mainly the main tools I have used are Joewell scissors. I find them functional, easy to use, always a great shape, light weight. I absolutely love working with Joewell scissors."
WEB Site
Watch Videos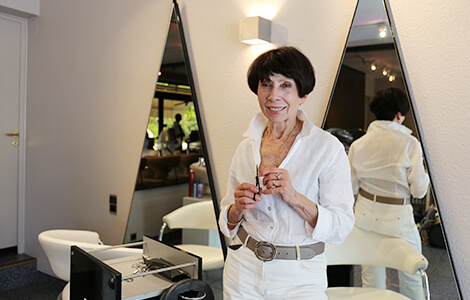 Mme Lagoutte
France
Salon Paule Lagoutte
92 Avenue Charles de Gaulle 33000 Bordeaux
"Since I knew Joewell a long time ago, I have never changed to another brand. My Joewell pair is very elegent and strong too."
Watch Videos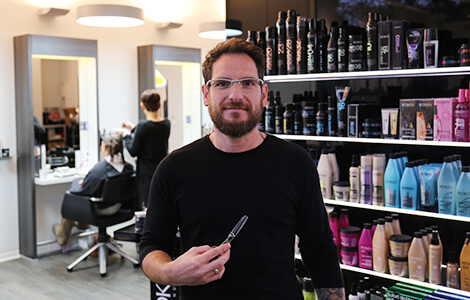 Meikel Decuzzi
Germany
Max your Hairstyle – Düsseldorf
Brehmstraße 3
"Joewell is my favorite brand. Products are always of high quality. In my opinion, SNT-40 is a great pair of scissors. It allows us to work on a high quality level, either on wet or dry hair. This is a great pair of scissors. I'm proud to work with it. I'm always delighted when Joewell puts a new product to the market."
WEB Site
Watch Videos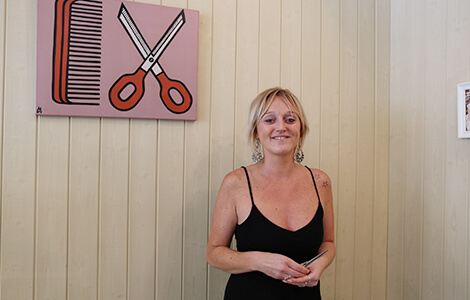 Amelie Taligot
France
Le Salon d'Amelie
184 Rue Fondaudege 33000 Bordeaux
"I have been working with Joewell for more than one year. I am delighted with precision of my scissors. This pair is specially light and very easy to work with. I don't want to change to another brand."
Watch Videos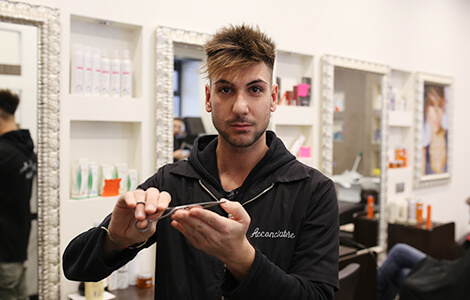 Igor Moroni
Italy
Liz & Max Style
Piazza Ragusa, 9, Roma, RM 00182
"Since I found these scissors, I cannot work without it. They are amazing. I love Joewell."
Watch Videos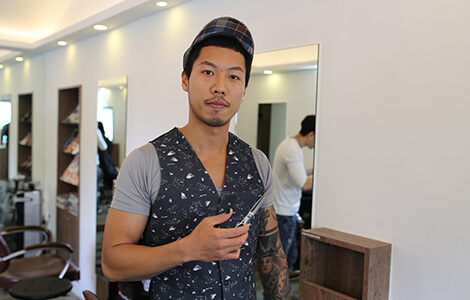 To Lap Kei Terry
Hong Kong
GARDEN Hair House
WEB Site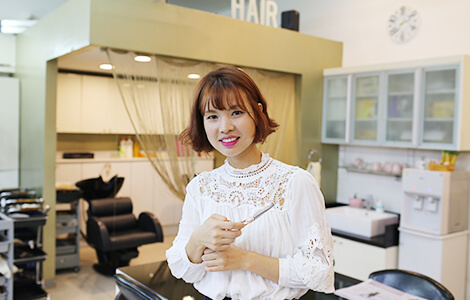 Kim Su Jin
Korea
Artto
1st floor 115ho, 583, Yangcheon-ro, Gangseo-gu, Seoul, Republic of Korea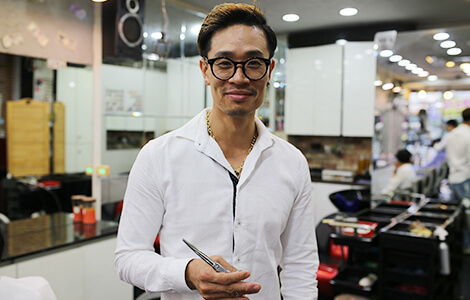 Yoon Wang Gun
Korea
Switch Hair
2nd floor 1ho, 110, Gangseo-ro 56-gil, Gangseo-gu, Seoul, Republic of Korea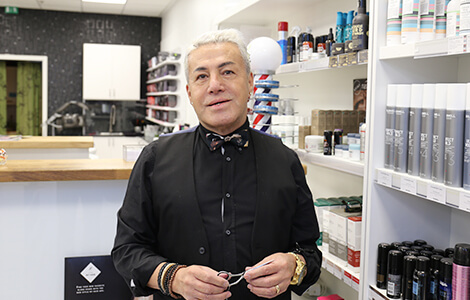 Keko
Sweden
Salong Sassari
Tyresö centrum
WEB Site
Exhibitions
Joewell has booths through our sales agent in exhibitions around the world. We sell, demonstrate, meet customers, and provide sharpening service.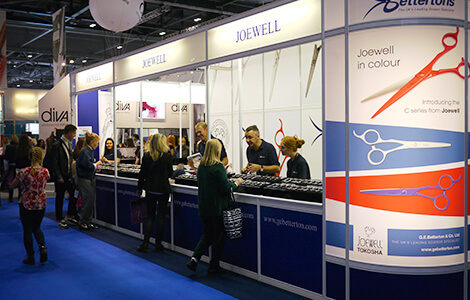 Salon International
London, United Kingdom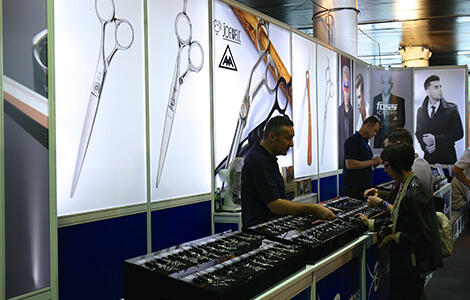 Barber Connect
Newport, United Kingdom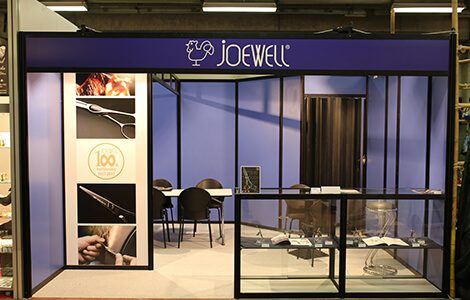 Cosmoprof Bologna
Bologna, Italy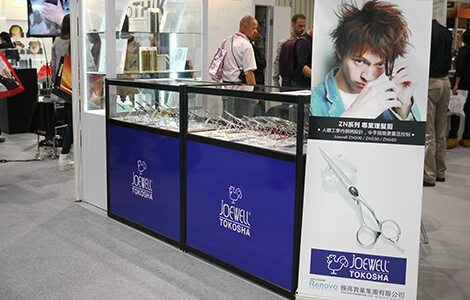 Cosmoprof Asia
Hong Kong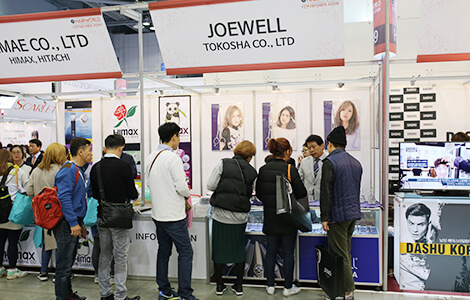 Hairworld
Seoul, Korea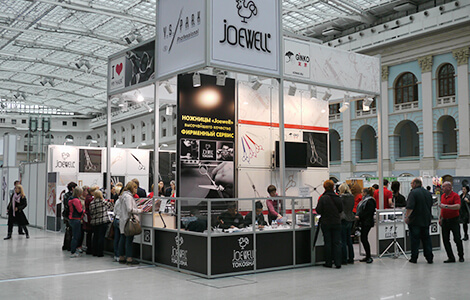 World of Beauty
Moscow, Russia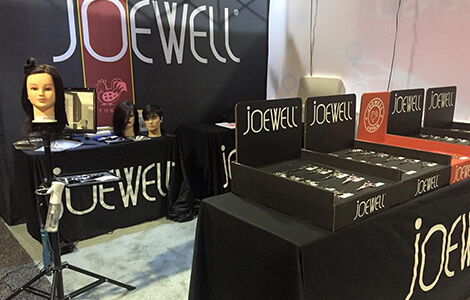 ISSE Long Beach
Long Beach, US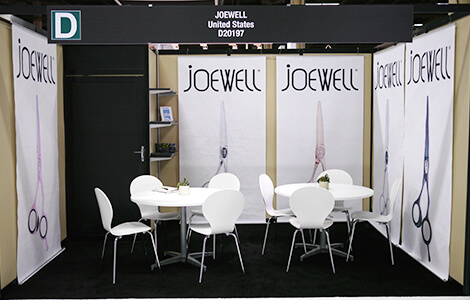 Cosmoprof Las Vegas
Las Vegas, US
Sales Territory (as of 2017)
Joewell scissors are available by exclusive sales agents in following countries.
Australia
Austria
Belgium
Bosnia
Bulgaria
Cambodia
Canada
China
Croatia
Cyprus
Czech
Denmark
Estonia
Finland
France
Germany
Gibraltar
Greece
Hong Kong
Hungary
Iceland
India
Ireland
Israel
Italy
Kazakhstan
Korea
Laos
Latvia
Liechtenstein
Lithuania
Luxembourg
Macedonia
Malaysia
Malta
Mexico
Montenegro
Netherlands
New Zealand
Norway
Poland
Romania
Russia
Serbia
Singapore
Slovakia
Slovenia
Spain
Sweden
Switzerland
Taiwan
Thailand
Turkey
U.K.
U.S.A.
Ukraine
Vietnam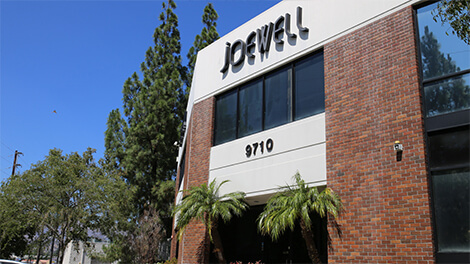 US Branch (LA Office)
9301 Jordan Ave Chatsworth #105, CA 91311
TEL: 818-998-9199 / FAX: 818-998-9268
JOEWELL USA